Arias for Benucci (Jonathan Cohen cond. Arcangelo, Hyperion).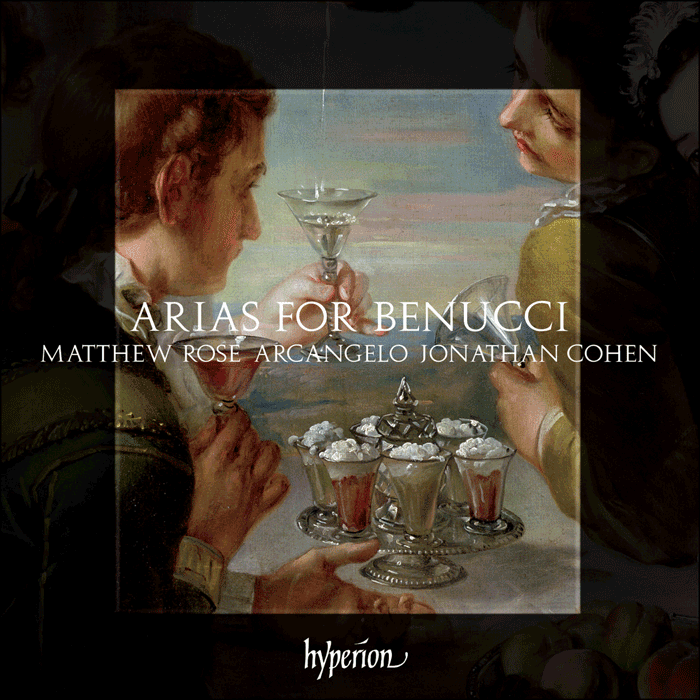 Anyone wondering what is in store at
Le nozze
in the summer could do worse than get hold of
Arias for Benucci
. It features Matthew Rose with Johnathan Cohen conducting Arcangelo his own period band. Rose (singing Bottom, but I am not sure this disc helps too much in that regard) is magnificent. A sweet, round baritone, with a touch of depth. It is the counterpart to
Arias for Guadagni
with Iestyn Davies and the same orchestral forces. It looks likely to be as much of a keeper.
The disc is Mozart-dominated: from Cosi, Le nozze and DG. But his great rival Salieri is present as is Martin Y Soler and Paisiello. This strikes a decent balance between the familiar and new things. It might be that some of these operas appear slightly tedious to a modern audience, or are unfashionable for some other reason. In any case a scene from Sarti's opera Contrattempi is a real delight, and I am tempted to seek the whole thing (no recording available). Of course what is achieved is to see Mozart in context – including those who have not echoed down the centuries with such volume. This is a generous recording (1h17m) and the inclusion of recitative makes it feel less like bleeding chunks (a cheap, quick and easy way to bring up some of those discs which tend towards brevity with only arias in succession). In musical as well as historical context to a reasonable degree.
Indeed, whilst I am no fan of highlights, perhaps with music as familiar as the Da Ponte trio it works well enough. Cohen delivers something close to the pace of Currentzis without the edge and a more balanced effect overall. (The two Currentzis Da Ponte offerings released so far are amongst my favourite recordings. Not everyone has liked them but they are fresh and thrilling and say something new. I wouldn't much fancy trying to keep staged drama apace with them.) This is joyful music and it whets my appetite for the summer. I think this will be a terrific match for that lovely 1960s Figaro. Just for an hour or so, one has maybe had a drop too much to drink, nodding off in warm summer sunshine.